There's some exciting news in the trading system world to report. The good folks at iSystems have upped the ante – improving their already industry best platform to allow for better sorting and filtering of systems! You can see the improvements live here: iSystems platform.
One of the issues with iSystems previously was too much information. There were over 300 systems to browse through, making it somewhat daunting to find that needle in the haystack with just the right minimum investment amount, the market you desire, the right cost, and the desired risk and reward.  The iSystems team got the message, and set out to increase the efficiency of your search. Check out what we've come up with:
1. New improved design

2. Ability to customize the main table of systems by adding or removing columns, allowing to sort all systems by up to 38 statistics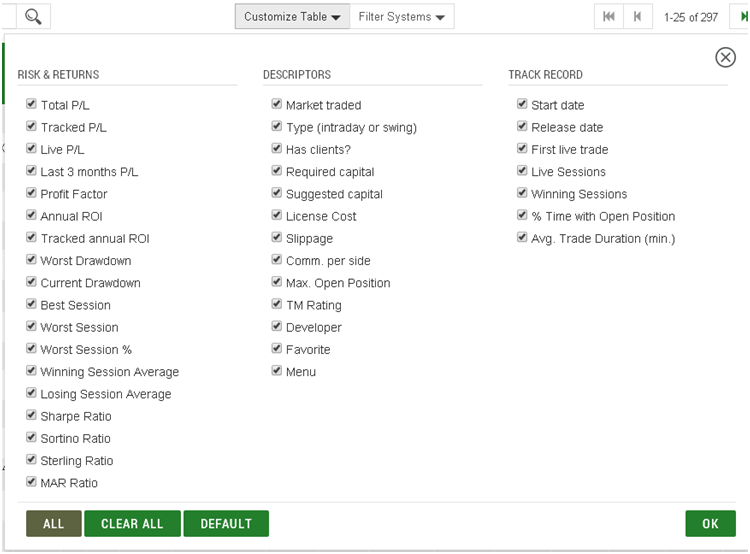 3. Ability to view only the systems that meet your criteria, with a custom filter tool allowing users to apply up to 35 filters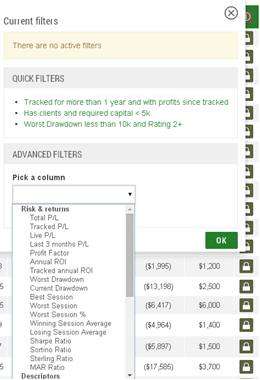 Head on over to the iSystems platform and let us know what you think.
Have questions about the new updates? Feel free to reach out to us at invest@automatedtrading.com or call us at 800.311.1145.